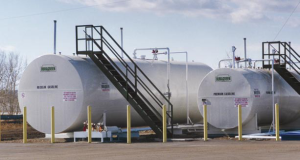 Accountability       Trace-ability       Peace of Mind     Objective    Robust
Our fuel quality diagnostic services immediately allow you to understand what the fuel quality is inside your tank in-situ, where the problems could exist. No more waiting weeks for your 8oz sample to get to the lab and no more questionable results from potentially dirty sample jars. We insert probes down inside your tank and record our findings so you know not just what lies on the bottom of those tanks but what the fuel is like at different levels and locations. We provide reports back to you quickly and efficiently along with microscopic images of particulate within the fuel so you can understand what might be going on inside those tanks. Our service is all about doing more than just what's required – it's about performing the extra diligence and being seen to 'do better' in the eyes of your client.
The data we retrieve from inside your tanks is traceable with time and date stamps and serial numbered equipment. You have no loss of custody.
Peace of Mind comes with the knowledge of consistently doing better and exceeding minimum requirements. No more 'black box'.
We provide scientifically objective numbers and microscopic images of whats  inside your fuel storage ecosystem.
Robust: Our equipment is constantly tested against other similar devices in our fleet to ensure their measurements are accurate and repeatable.
In addition, the objective values and microscopic analysis helps you determine whether fuel polishing needs be done immediately, or whether a tank vacuum and cleaning would be more appropriate.
We are a Canadian firm focused on engineered solutions to diesel fuel storage issues and fuel filtering services using the most advanced remediation technology available on the market. At DieselCURE, we aim to be a part of the solution. Any business today where reliability, quality and traceability are important and that uses diesel fuel, needs to be monitoring fuel quality inside their tanks. Diesel fuel has changed; yet existing filter technology has not. Has your business process kept pace?
If fuel quality does not meet manufacturers specifications, you're taking on potentially costly risks. Why take on the risk that the National Fire Code of Canada identifies as follows:
Poor operation of the engine
Failure to start
Poor transient performance
Shorter engine life
Inability to carry load
These consequences are ALL contrary to the primary Safety Objectives found in the Fire Code. Additionally they are not S.M.A.R.T goals – especially if you are seeking to limit the probability of your BACK UP POWER failing to work as expected! That back up power protects your business information and revenue.
Why expose your business to Clear & Bright when better is attainable?
Have you checked inside your fuel tank recently? Are you sure your service contract includes fuel quality testing or remediation?
Talk to us – we can help. 647-847-5623